A gluten-free meal plan that is full of kid-friendly recipes, as well as a number of dairy-free and low-carb meal plan options. This healthy meal plan is full of four main dish recipes, two side dish recipes, one dessert, and one breakfast option. You can also download free printable recipe cards and an organized grocery list!
One of the biggest challenges many of us face when it comes to getting healthy food on the table is not having a plan of attack.
Without a predetermined healthy meal plan, we reach for the first thing we can grab in the fridge when the hangry monsters take over.
I am 1000% guilty of this.
Lately, my vice has been candied pecans and pretzels.
The struggle is real!
In an effort to help you better prepare for the week ahead, I have rounded up some of the reader favorites here on Evolving Table into a one-week gluten-free meal plan.
The servings are at least for four, with a few even serving up to 6 or 8 people.
If you don't need that many servings, you can always freeze the extra for later or eat them for lunch the next day!
Oh ya… I forgot to mention! If you want to download FREE printable recipe cards and an easy-to-print organized grocery list, make sure you sign up below!
[thrive_lead_lock id='7931′]Hidden Content[/thrive_lead_lock]
Now on to the gluten-free meal plan!
Basil & lemon baked salmon in foil is a healthy salmon recipe and an easy way to make a low-carb, Paleo and gluten-free dinner the whole family will love!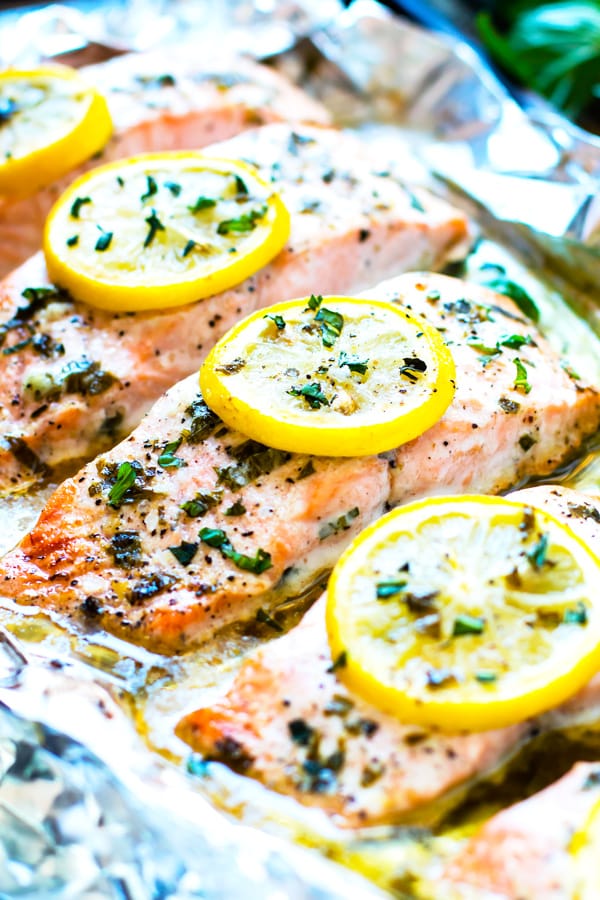 This slow cooker chicken tortilla soup makes a healthy and gluten free dinner recipe that can be thrown together easily during a busy week! Make Crock Pot chicken tortilla soup for your family dinner tonight!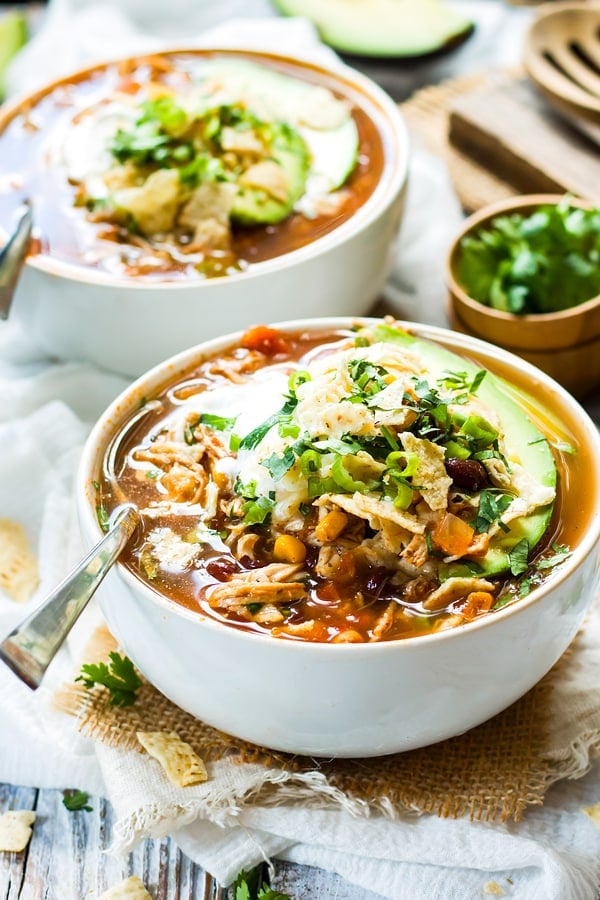 These Black Bean & Sweet Potato Tacos are gluten-free, vegetarian, and can easily be made dairy-free. They make a great breakfast, lunch or dinner taco recipe.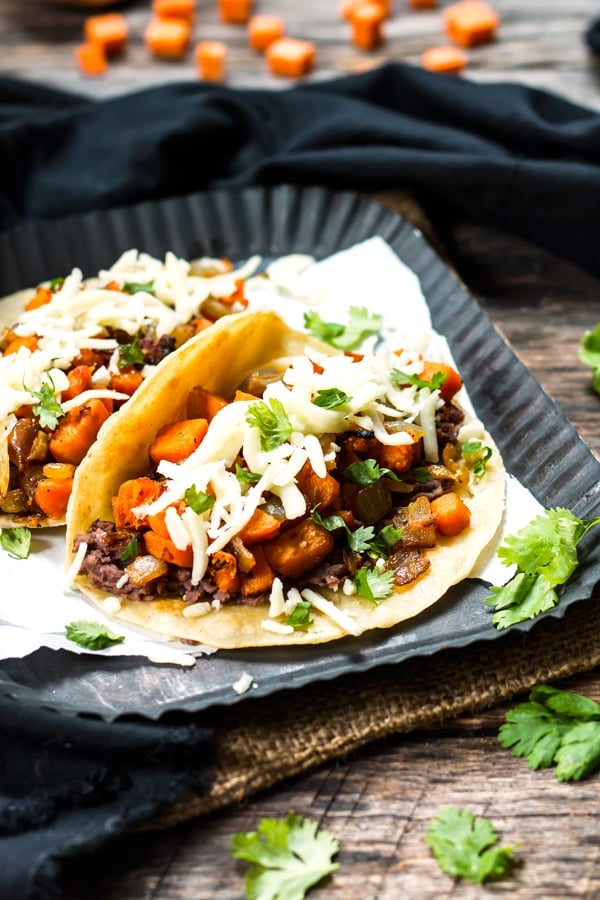 Spinach Artichoke Stuffed Chicken Breasts are the perfect combination of your favorite dip and favorite bird, all rolled into one quick and easy chicken breast recipe! These spinach and mozzarella stuffed chicken breasts are gluten-free, low-carb, and Ketogenic diet approved!
Roasted Garlic Mashed Cauliflower is a wonderful vegan, ketogenic, low-carb, and Paleo cauliflower mashed potatoes recipe. They are super creamy, loaded with garlic flavor, and are sure to be a hit at your dinner table.
Super crispy Brussels sprouts with bacon will soon become your new favorite go-to gluten-free and Paleo side dish recipe! A few simple tricks will teach you how to make crispy Brussels sprouts every time.
A super simple and easy way to make Maple Brown Sugar and Cinnamon Overnight Oats in a jar! Fill your mason jar with rolled oats, maple syrup, cinnamon and milk and wake up to a quick and healthy gluten-free breakfast.
You won't believe how good these Paleo chocolate banana muffins taste and they're healthy enough to eat for breakfast!! They're made with coconut flour, almond flour and sweetened with pure maple syrup for a grain-free, gluten-free, dairy-free and refined sugar-free muffin recipe.
If you would like to download this gluten-free meal plan as printable recipe cards and an organized grocery list, be sure to join below!
[thrive_lead_lock id='7931′]Hidden Content[/thrive_lead_lock]