All of your favorite and absolute BEST healthy recipes of 2017 from EvolvingTable.com
Wowzers!!!  I cannot believe how quickly 2017 has come and gone.
So many wonderfully awesome things happened this past year:
In 2017 we sold our first home and soon after bought a new one.
I "team captained" Cohl and his brother, Jhet, in a 265-mile canoe race.
My little sister got MARRIED!!
A casual night bouldering turned into a completely torn ACL.
I recovered COMPLETELY after having surgery and was able to run 5 miles by the end of December.
Cohl and I celebrated our 5th year of marriage. <3
I turned 30!!  :-O
Gluten Free with L.B. transformed into Evolving Table.
And TONS of you wonderful readers have become a part of this INCREDIBLE online ET community!!
So to honor such an incredible year of growth, transformation, love, family, and friends… I have rounded up the absolute BEST healthy recipes that you will find here on the site.
These recipes are the ones that YOU, my fabulous readers, have liked, shared, commented on, and viewed the MOST throughout this past year…
Making these the BEST healthy recipes created on EvolvingTable.com in 2017.
So enough with the chit-chat… let's get to the food!
The BEST Healthy Recipes of 2017
Super Soft Paleo Chocolate Chip Cookies with Pecans
Honey Sriracha Glazed Salmon
Roasted Garlic Mashed Cauliflower
Lasagna Spaghetti Squash Boats
Healthy Chocolate Chip Cookie Dough Bites
Thai-style Shredded Brussels Sprouts Salad
Paleo Chocolate Banana Muffins
Ground Chicken Thai Lettuce Wraps
Parmesan & Garlic Baked Chicken Wings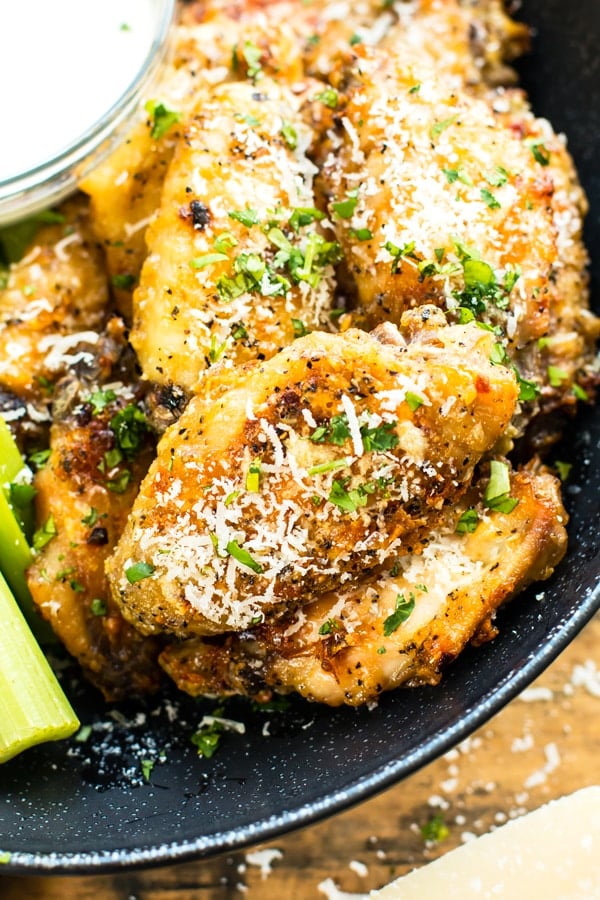 Lemon Turmeric Smoothie with Chia Seeds
Roasted Butternut Squash Soup with Coconut Milk