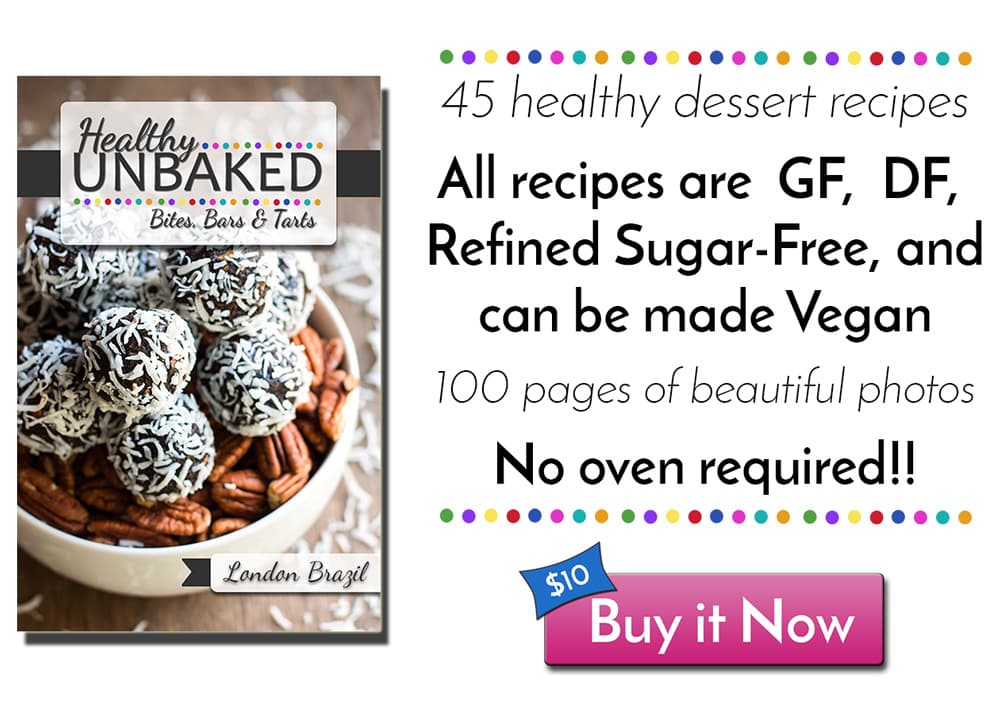 You can have dessert… while still eating healthy!

There are sweet treats that are actually good for you…
Full of protein, healthy fats, fiber, and tons of flavor…
And guess what?…
You don't even have to turn on your oven!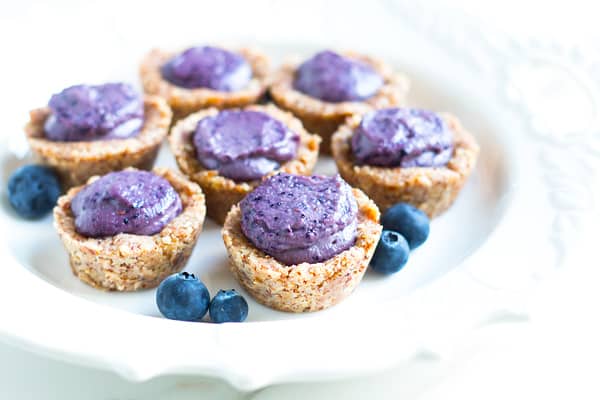 Hi, I'm London.
A few years ago I began to realize that my insatiable sweet tooth needed a healthy solution…. A dessert that could fuel my body as well as satisfy any sweet craving I had.
I began to learn how awesomely nutritious, and easy, the process of unbaking is.
I would simply throw ingredients into my food processor (–> this one here!)… process, form, refrigerate, repeat!
Over time I began to create tons of recipes… Fruit-filled tarts, chocolate "brownies", and lots of peanut butter & almond butter treats.
It was so much fun to make desserts that actually made my body feel good!
In 2015 I decided to give my hand at making these Unbaked treats a full-time business.
After an 8 month detour into the world of food production and distribution, I decided my real love was here in the blogosphere.
I am so happy to be back and excited to share with you all of those healthy unbaked recipes I created along the way!
What's In This E-CookBook?
45 healthy dessert recipes that are gluten-free, dairy-free,
refined sugar-free, and can all be made vegan…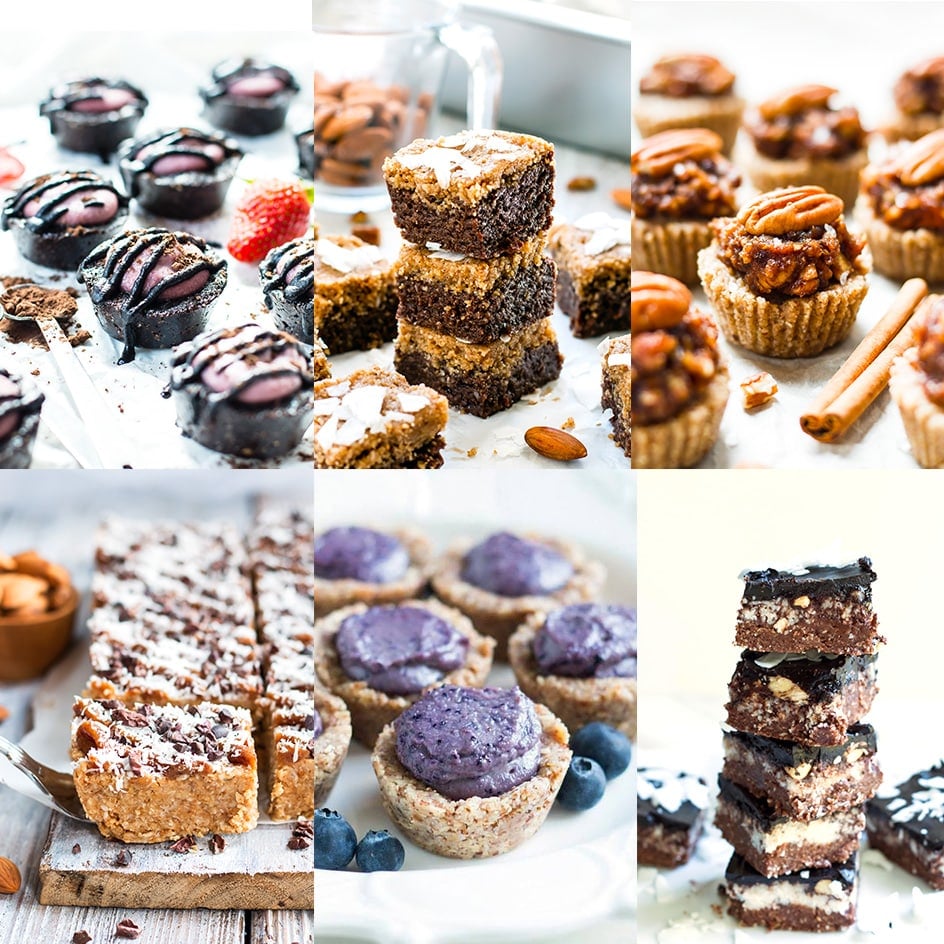 An easy-to-navigate recipe index…
Beautiful photos of every recipe…
Thank You!
Thank you so much for your interest in Healthy Unbaked Bites, Bars and Tarts.
Whether you are an avid reader of the site, a follower on social media, a commenter on posts, or someone who buys this e-CookBook…
I am so very appreciative for each and every one of you and your involvement in the site!