Trying to figure out the best rice vinegar substitute? This article gives you ELEVEN great options, from citrus juice to common pantry staples. You'll also learn how each substitute affects the overall flavor of your dish. After taking all of this in, you'll be ready to personalize your dishes to your exact cravings when you don't have rice vinegar on hand!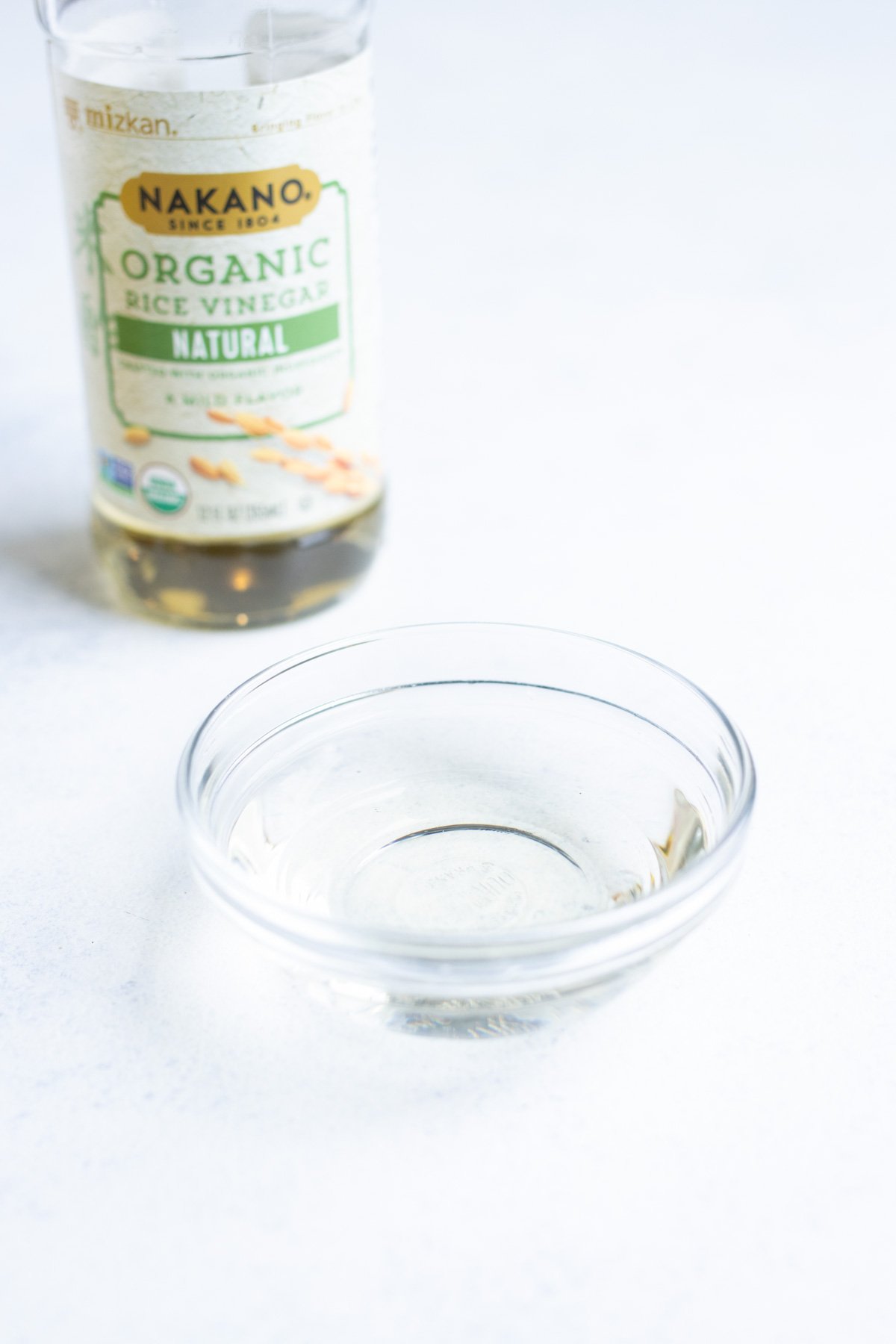 What is rice vinegar?
Like most vinegars, rice vinegar is made through a fermentation process of rice grains. As the rice sits and ferments, it turns into wine, which becomes spoiled and then turns into vinegar. Some vinegars have sharp, pungent flavors, but rice vinegar has a very mild, delicate flavor.
There are different types of rice; therefore, there are many different rice vinegars:
White rice vinegar: the most basic, with tangy, acidic, and sweet flavor.
Brown rice vinegar: more nutritious and darker in color than its white counterpart, but has a similar taste.
Black rice vinegar: has a strong umami flavor works well in a dipping sauce.
Red rice vinegar: sweet, sour, and intense, making it less common because of its pungent flavor.
Best Substitutions for Rice Vinegar
Since rice vinegar isn't as intense of a flavor as other vinegars, matching the flavor profile based on your recipe and taste preference is key. Here's a list of suitable substitutions that can be used in a pinch.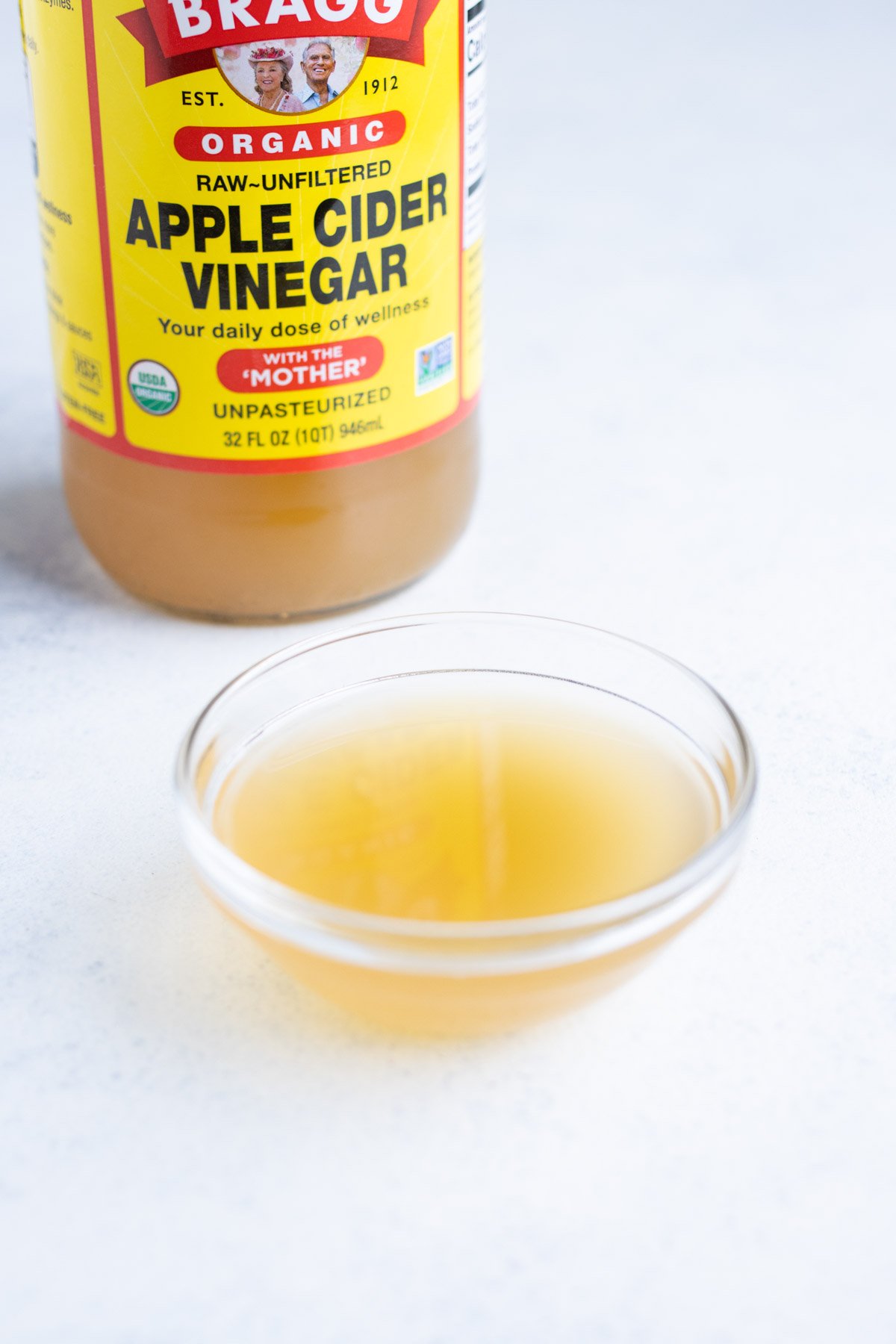 Apple Cider Vinegar
Apple cider vinegar can be one of the best substitutes since it's such a common pantry staple. Because it is much more acidic and intense tasting, adding a teaspoon of sugar will help balance out the flavor. You can add equal amounts that the recipe calls for with this one. This type of vinegar is a good substitute when making sushi rice.
Champagne Vinegar
Champagne vinegar brings a mild flavor that makes it one of the best rice vinegar substitutes. It perfectly mimics rice vinegar's flavor profile, and it will not overpower your dish, but complement it. You can use the same amount that the recipe calls for.
Sherry Vinegar
Sherry vinegar has a slightly sweet flavor, but it's more complex than other vinegars because of its nutty aroma. It is very rich, and if you use it in place of rice vinegar, use the exact amount the recipe calls for.
Mirin (Rice Wine)
This substitute is obviously going to be the one that looks the most like rice vinegar. If you add a touch of white vinegar with this, it will add that acidity component that vinegar has. Make sure to let this simmer after adding to cook off the alcohol, so it doesn't alter the overall flavor of your dish.
Lemon Juice
If you have fresh citrus lying around, lemon juice can do just the trick. Yes, it's more acidic and tart—like vinegars—but it will not overpower any flavor in your dish. If anything, it'll add a fresh, more tangy flavor. Add half of what the recipe calls for, and taste as you go.
Lime Juice
Lime juice is another great alternative and has a more subtle flavor compared to the lemon, which makes it match slightly better with rice vinegar. Its mild taste will give you a fruitier aftertaste when eating your dish, but won't change the overall flavor profile. Like the lemon, add as you go with this one.
Seasoned Rice Vinegar
Seasoned rice vinegar eliminates the use for extra seasonings. Check your recipe and see what seasonings it uses, and don't add the ones that are on the ingredient label of your seasoned rice vinegar. You'll use the same amount with this one, and it'll give a very similar flavor profile to your dish.
White Vinegar
White vinegar can be a great substitute as well. It's not recommended as a first choice because of the acidic flavor it brings to the table. It's very punchy and harsh, so add half of what the recipe calls for.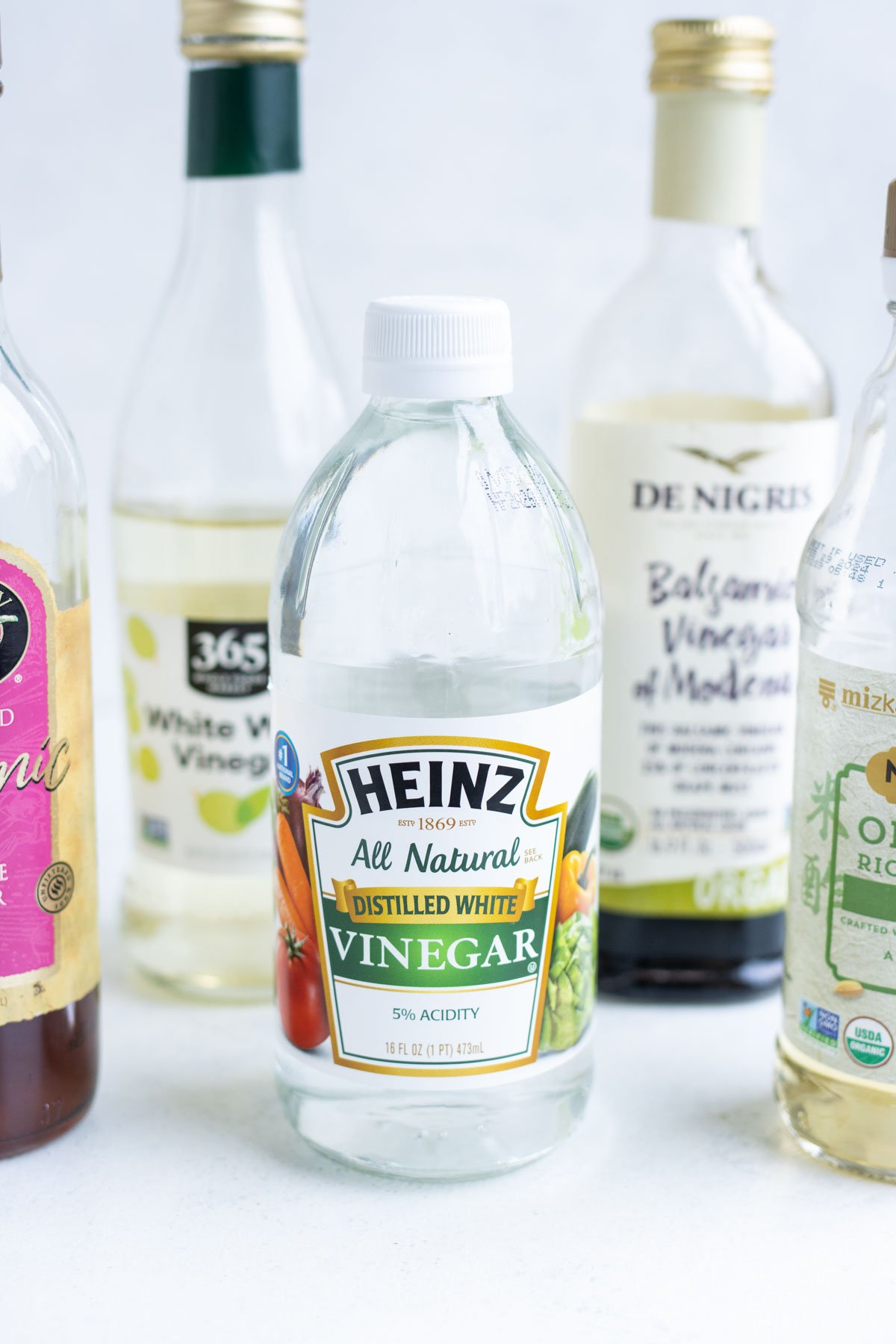 White Balsamic Vinegar
There's a subtle sweetness with this rice vinegar alternative. It does have a mild tartness that makes it a suitable substitute. Make sure this vinegar is thin, and you can add the same amount to your dish with this one, too. This substitute is better for fresh recipes like salads and dressings.
White Wine
Like the rice wine, white wine can be a great option as well. You'll really only need a splash of it, and Pinot Gris is a great varietal for this one. It will give off that taste of rice vinegar mildly and simply.
Chicken Broth
If you don't know already, broths are used as substitutes in dishes that call for wine. With wine as a substitute for rice vinegar, that makes chicken broth one too! Add a squeeze of lemon with this one to bring out the tartness of vinegar to your dish. The same ratio will work well.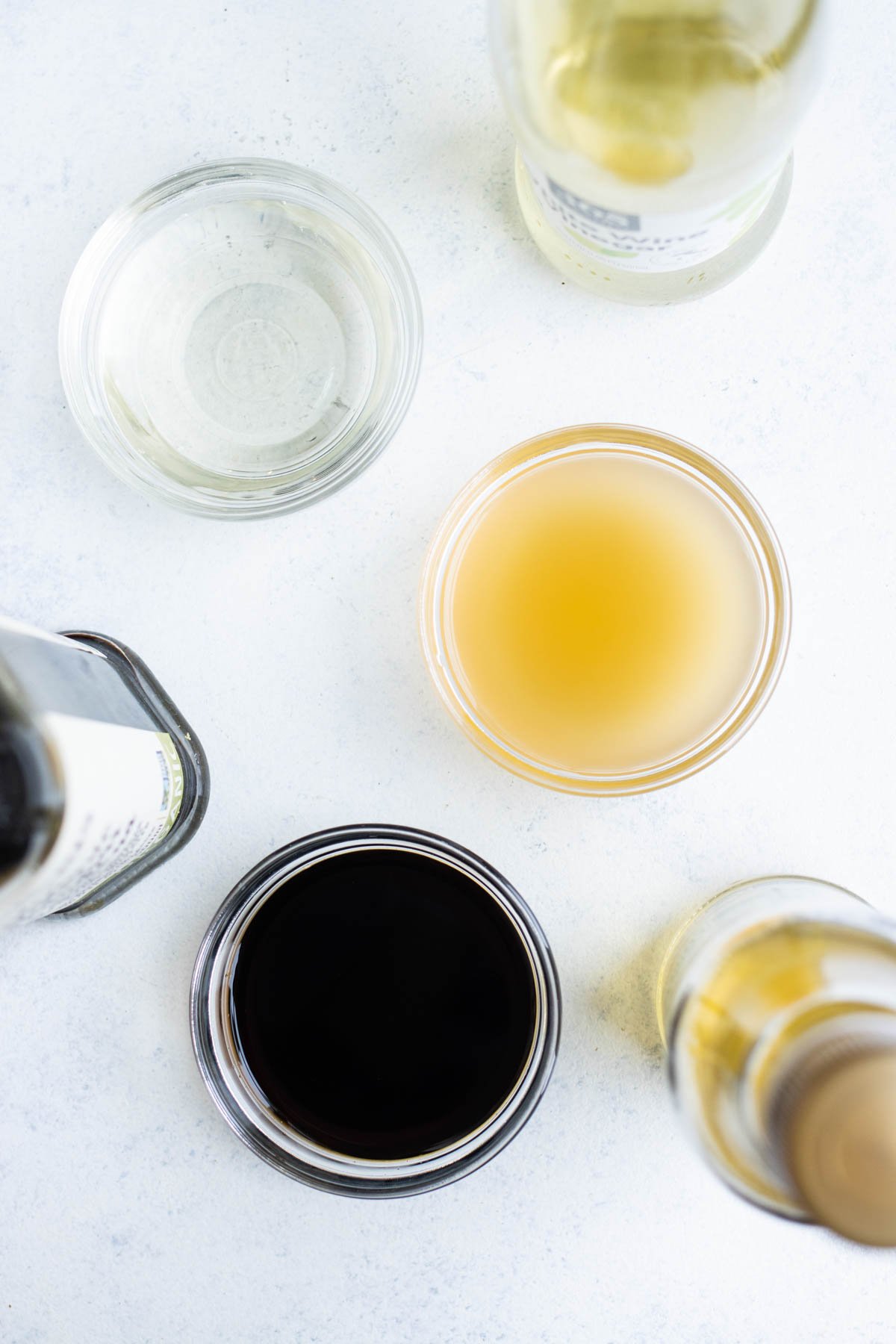 How and when do I use certain substitutes?
There are basically two cooking situations where you should use certain substitutes over others. When you are making a FRESH salad or dressing, marinade, or glaze, use white balsamic vinegar, lime juice, lemon juice, white vinegar, or apple cider vinegar.
When you are COOKING with a rice wine vinegar substitute, use chicken broth, white wine, mirin, citrus juices, sherry vinegar, or champagne vinegar. Some vinegar substitutes do better in heat than others because heat can change the flavor profiles.
Recipes that use Rice Vinegar
To learn more about types of vinegars, check out this post that lists the most common and not so common ones! You should also check out this Apple Cider Vinegar Substitute post that answers all your vinegar questions, in addition to this post.
This fresh, Asian Cucumber Salad is a great way to incorporate any of these vinegar substitutes. For a good homemade dressing, give these Healthy Salad Dressing Recipes a shot. Try this knock-off P.F. Chang's Chicken Lettuce Wraps that can be made in only 30 minutes. Lastly, everyone at the dinner table will love this Spaghetti Squash Chicken Pad Thai.