If you're wondering how an air fryer works, it helps to know when to use one and what recipes to cook. Get started by learning which brands are best and whether it is a healthier method for cooking your food. Keep reading for tips and tricks that will have you using this kitchen appliance every day!
What is an air fryer?
An air fryer is a miniature conventional oven that sits on your countertop. It is not a deep fryer and doesn't actually fry your food. This countertop appliance mimics the results of deep frying by blowing hot air around the food.
How do air fryers work?
This appliance uses a high-powered fan to cook food quickly by circulating hot air down and around the basket. This takes less time and makes your food crisp without massive amounts of oil, similar to a toaster oven. Here is a three-step cooking method to use your air fryer:
1. Add food to basket
Depending on your air fryer size, it can hold up anywhere from 2 to 10 quarts. In most cases when it comes to meats and vegetables, you'll want to add a few teaspoons of oil to help crisp up the food. To reduce clean-up, line the bottom of the basket with parchment paper or tin foil before you add your food.
2. Set time and temperature
Air fryer cooking times range from 2 to 30 minutes. Temperatures can range from 250° to 450°. It all depends on the food you are cooking. The recipes you find will almost always have exact instructions for this step.
3. Cook food
For some recipes, you turn over the food halfway through cook time for an even crispiness on both sides. Check out the air fryer tips and tricks at the bottom of this post to become a pro.
What can you cook in an air fryer?
While air fryers mimic deep frying without the oil, there are other settings that allow you to cook, roast, and bake basically anything. From chocolate chip cookies and ultra crispy-skin chicken wings to mozzarella sticks and leafy greens, the possibilities are endless with air-fried foods.
Reheating Leftovers
Don't want soggy leftover pizza? Microwaving it for 60 seconds before sticking it in the air fryer warms the insides through. Air fry your favorite pizza or Mexican cuisine leftovers for that perfect crisp—as if you bought it that same day.
Frozen Finger Foods
The air fryer is the perfect place to put your store-bought or homemade frozen finger foods. Anything like super crispy and crunchy onion rings, copycat Chick-fil-a chicken nuggets, and French fries will come out as if they were deep-fried.
All the Meats
You can even make an air fryer chicken breast that is tender and juicy. Make a quick weeknight dinner meatloaf or ready in less than 10 minutes hamburger. If you're feeling fishy, zesty honey shrimp and honey mustard-glazed salmon come out perfectly crisp.
Roasted Vegetables
When you have an air fryer, you don't have to heat up your whole kitchen to roast vegetables. Some of the best recipes for air fried foods are oil and herbs zucchini, honey sriracha Brussels sprouts, and a go-to weeknight dish, sweet potatoes. It can take less than half the time than in a regular oven.
Baked Goods
If you don't believe it, try out baking cookies, mini cakes, or cinnamon rolls in your air fryer. They are just as good as a traditional oven, if not even better. You can make any baked goods, as long as it doesn't consist of liquid batters.
What are the best air fryers?
Air fryers range from different brands to sizes AND types. Here's what to consider when deciding on a model:
Cosori – Their 6.8-quart air fryer basket features multiple cooking functions like bake, broil, and roast. If you're looking for a sleek, high-tech appliance, their best-seller has a compact design with smart features. They recommend their toaster oven air fryer top seller if you're cooking for a crowd because of its 12 different cooking settings. They have many options if you'd like to add a splash of color to your kitchen.
Philips – Their premium XXL 7-quart basket air fryer is designed to drain fat from food. They've also conveniently built in a cord storage unit. You can either purchase it in digital or analog formatting. It keeps food warm for up to 30 minutes. Their cooking functions range from air fry, grill, roast, bake, dehydrate, and reheat.
Instant Pot Vortex – Instant Pot does more than manufacture pressure cookers. They have a 10-quart toaster oven air fryer. The best feature gives you the option of rotating your food, whether it's cooking a whole chicken, or turning your fries or chicken tenders. You can also take the rotator out and use the two cooking trays that come with it. It comes with a drip tray that makes for easy clean-up.
Are air fryers healthy?
You might think air fryers are a healthier cooking option because you aren't using massive amounts of oil. And that is true, but it is not the whole story. It's important to use a recipe's suggested oil when cooking in an air fryer. Without it, your food might turn out hard and the cooking and coloring may be uneven.
With the little oil that you use, use the healthier oil options like vegetable, canola, olive, or avocado. Avoid vegetable shortening and lard, which are high in saturated fats.
The upside: while air frying is better than deep frying, a kitchen appliance is not the sole determining factor in whether you're making healthy food.
Are air fryers more convenient?
Air fryers can be convenient—to an extent. If you're only cooking for one to three people, air frying would be the more convenient option because it's a quick preheat, has a faster cooking time, and food still comes out crispy and cooked. To make this an even faster process, the toaster oven air fryer with the rotator eliminates the need to flip food manually and cuts down on time.
On the other hand, if you're cooking for a larger crowd, you'll need to cook in batches, even for the largest air fryers. This results in longer cooking times when you could easily use your actual oven.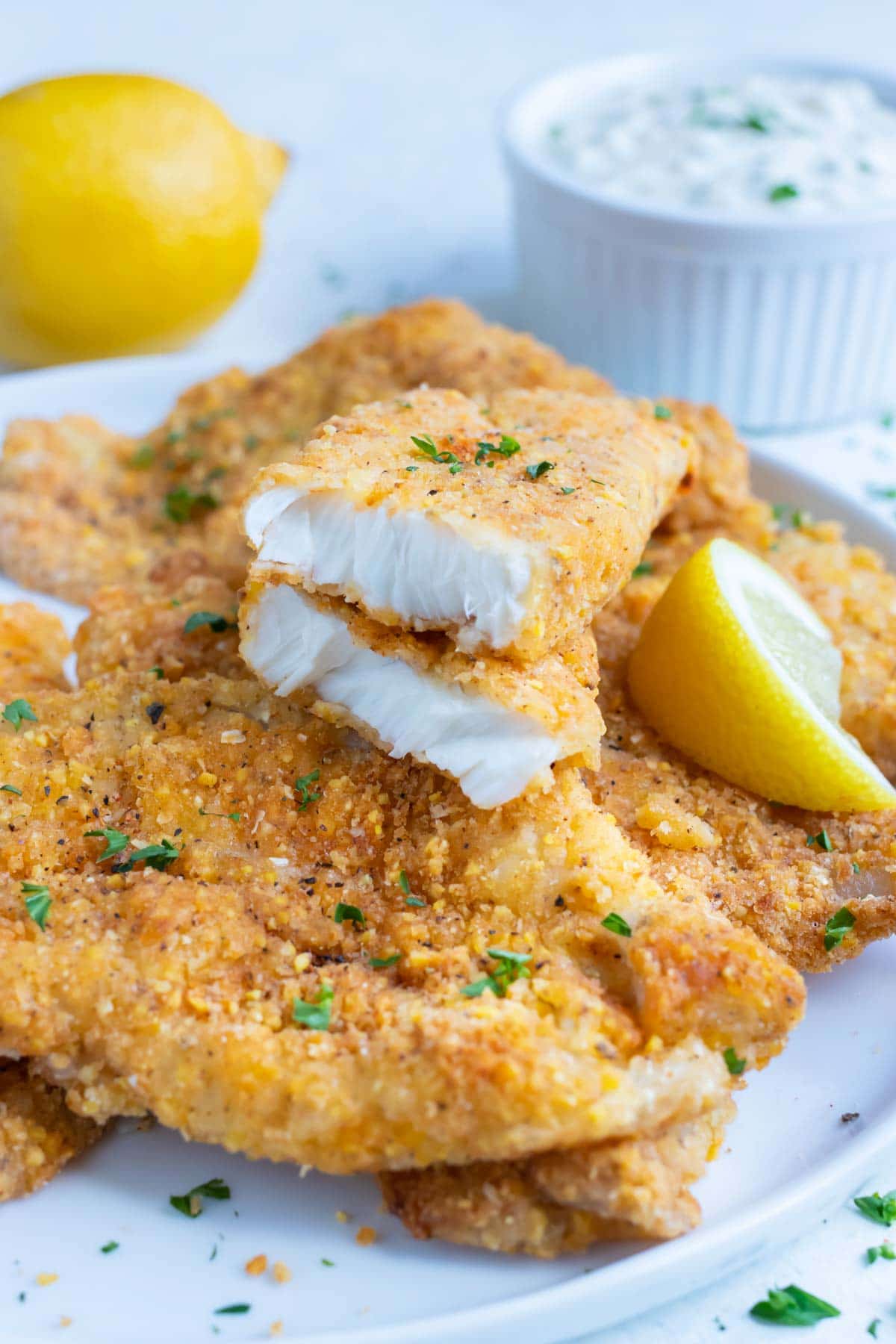 Air Fryer FAQs
Is it worth getting an air fryer?
Because there are numerous models on the market, you can find an air fryer that is more personalized to you. Since they have been around for longer, the cost has gone down in some cases. But remember, quantity over quality might leave you disappointed. If you're a fast, on-the-go type person, this kitchen appliance would be a great option.
Do I need to preheat the air fryer?
Yes. It takes less than 3 minutes to do so.
How much can an air fryer hold?
Sizes range from 4-10 quarts. Some even hold whole chickens.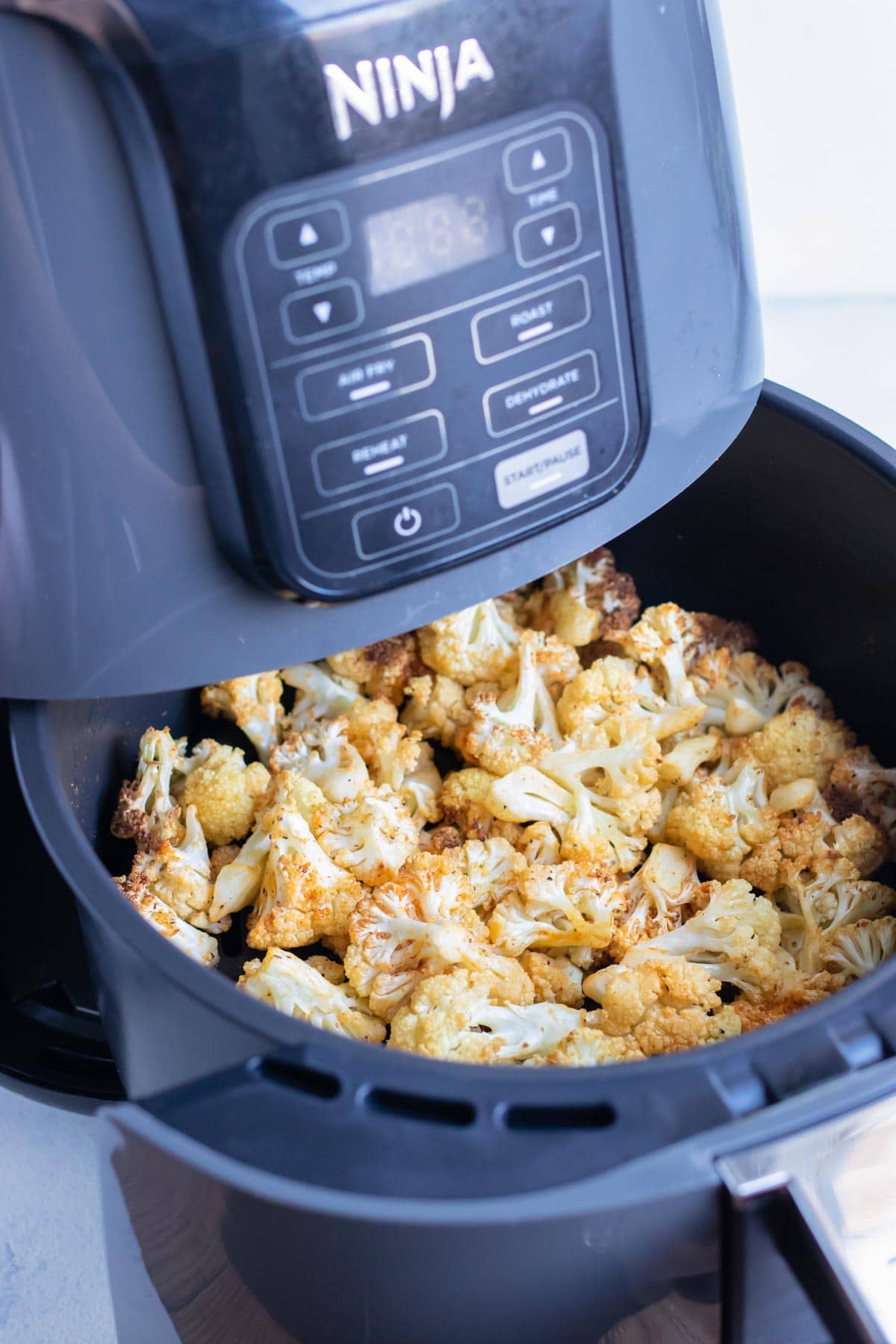 Do I need to purchase extras or attachments for my air fryer?
It depends on which brand and type you have. Some come with everything, while others recommend purchasing more accessories that could result in an expensive investment.
How do I prevent food from sticking to my air fryer?
Air fryer baskets are typically non-stick. This, combined with using the correct amount of oil in each recipe, will prevent food from sticking. For added protection, line the basket with tin foil or parchment paper. Some toaster oven versions also come with drip trays.
How do I clean my air fryer?
Most parts in the air fryer are removable, so a quick hand wash or a dishwasher run will do the trick. The unremovable parts need to be cleaned using mild detergent once it's is completely cooled. You can briefly run the air fryer once you're finished cleaning to dry the inside.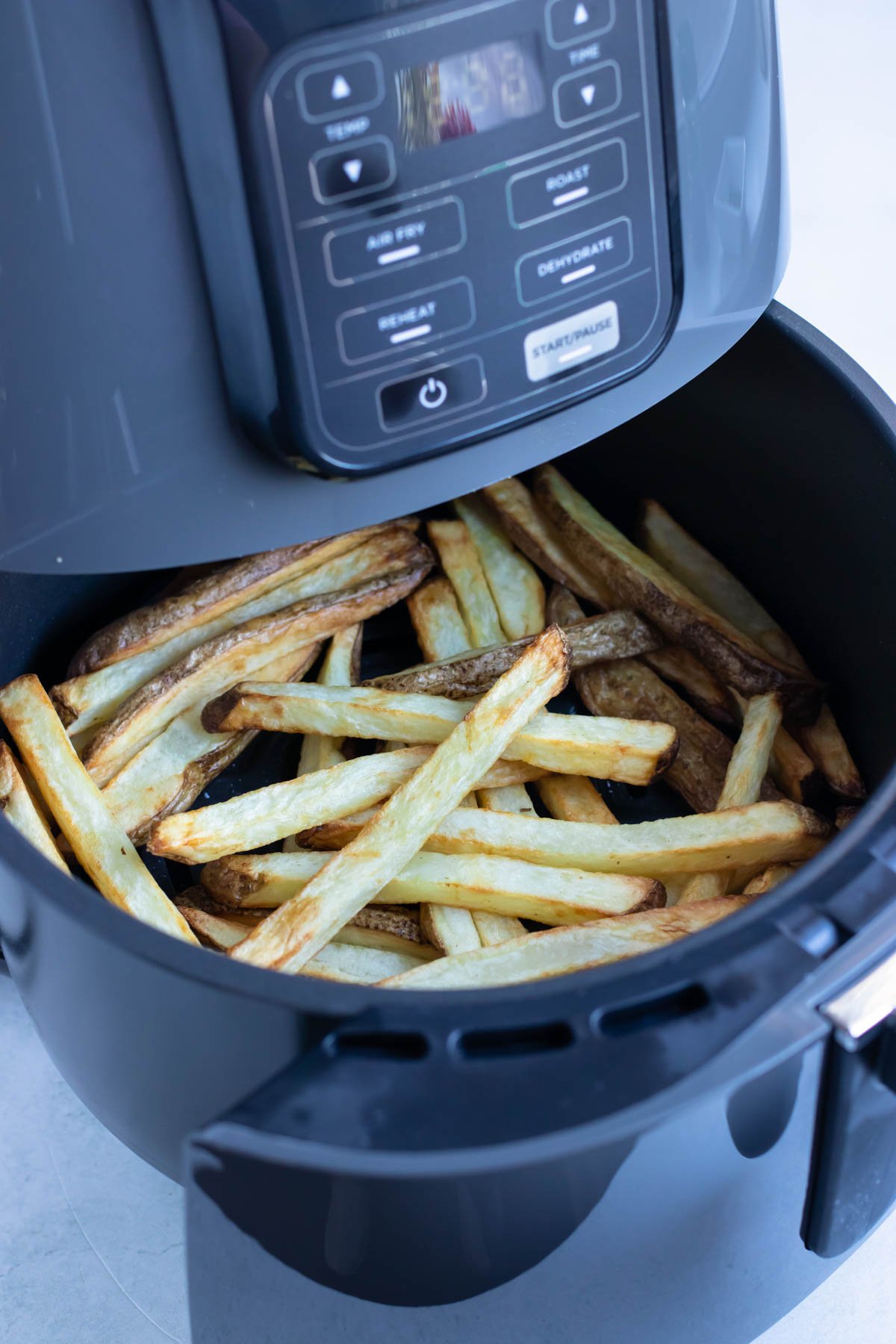 What do I do if I smell smoke while air frying, or if my air fryer starts to smell funny?
Clean it consistently to minimize smells. Make sure to clean around the heating element to remove build up. When in doubt, clean it out!
Best Air Fryer Recipes
Instead of cubed sweet potatoes, make these perfectly crispy sweet potato fries. If you have picky kids, try these kid-friendly carrots. Add a twist to your broccoli with this garlic parmesan broccoli recipe.
Instead of microwaving a subpar potato, use this oil-coated baked potato or sweet potato to elevate your side dish. If you're a pickle fan, you have to try these no-oil-needed fried pickles for your next Super Bowl party.
This perfectly caramelized rosemary eggplant recipe will make you wonder why you didn't make it sooner. Don't want just roasted zucchini? Switch it up with these Parmesan cheese zucchini chips or fries.
To prevent the lasting smell of bacon in your kitchen, use this perfectly crispy bacon recipe. These easy-peel hard-boiled eggs are a game changer. Spice up your side dish game with this beautifully golden blooming onion.
Don't forget that you can dehydrate your apples and kale chips into crunchy perfection with an air fryer.
Expert Tips & Tricks
Keep it clean. Don't air fry wet batter foods: specifically find air fryer recipes for breaded foods to avoid the mess.
Top it off. Once you place your food in it, spray cooking oil on top for the best results.
Make space. Do not overcrowd the basket or tray, or else your food will not crisp up evenly.
Know your temp. Use a thermometer when cooking meats.
Clear your counter. Place your appliance further away from walls for space. It needs to pull in air for proper circulation.
Use hefty ingredients. Don't air fry light foods like spinach, or else they will shrivel and burn up.
Maximize crispiness. Dry foods like vegetables very well before placing in the air fryer. This will speed up the cooking process and your food will cook evenly.