Healthy Super Bowl recipes are SO hard to find!  In order to help you out a bit, I have rounded up my 15 FAVORITE gluten-free, vegetarian, vegan, or Paleo appetizer recipes!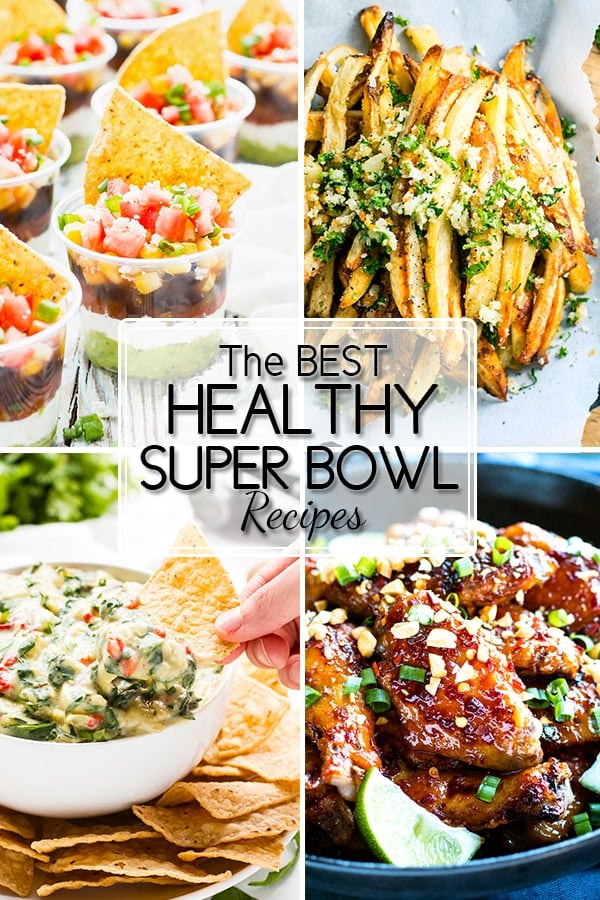 Game days are normally full of family, friends, a great game, and incredible food!
But oftentimes the food that is at a Super Bowl party is anything but good-for-you.
In order to help you out a bit, I have rounded up my 15 FAVORITE healthy Super Bowl recipes.
You will find everything from healthy baked chicken wings, vegan spinach dip, and tons of low-carb appetizers!
So go ahead and pass on those "naughty" foods and enjoy one of these healthy Super Bowl recipes below.
***Psshhh… I bet you no one will be able to tell they're healthy, either!***
Healthy Super Bowl Recipes
PaleOMG!  Yes, these are Paleo.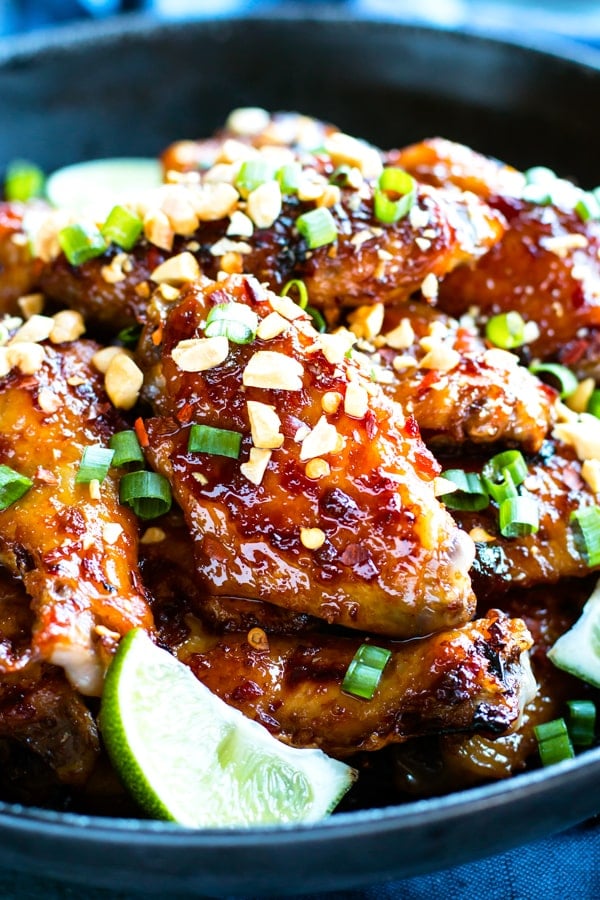 Low-carb snacking at it's finest!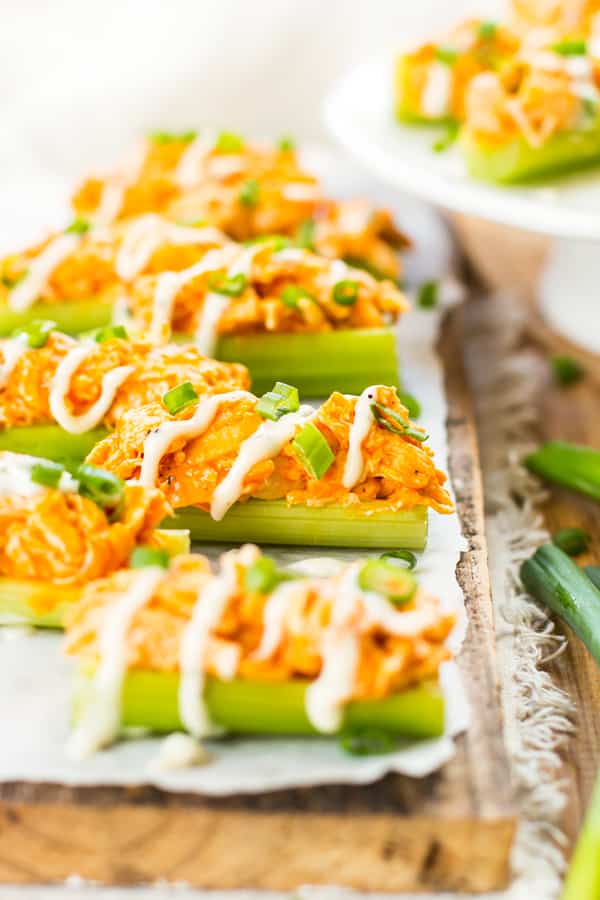 Using Greek yogurt instead of sour cream!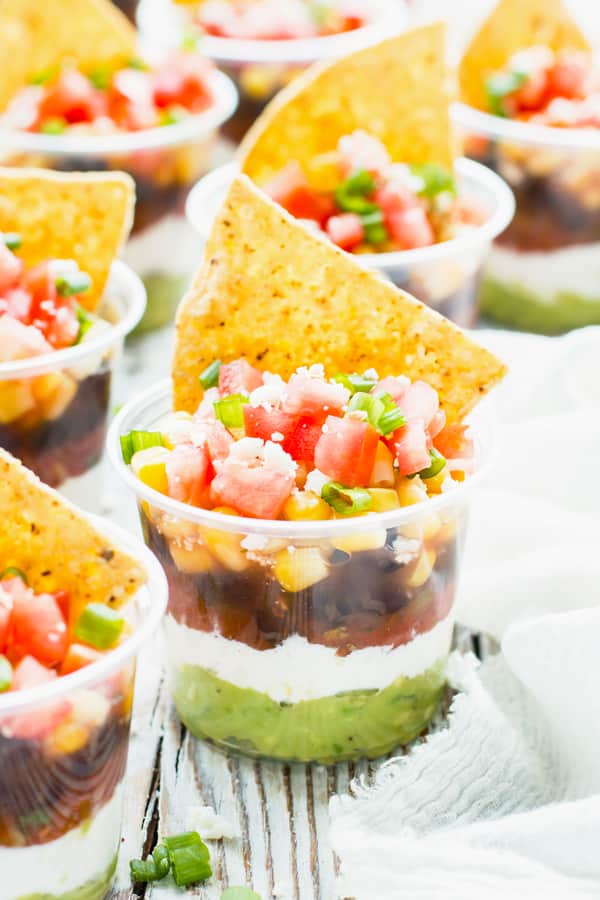 Baked to crispy, golden perfection.
Lean chicken and veggies unite!
Perfectly spicy, low-carb meatball!
Baked, gluten-free goodness.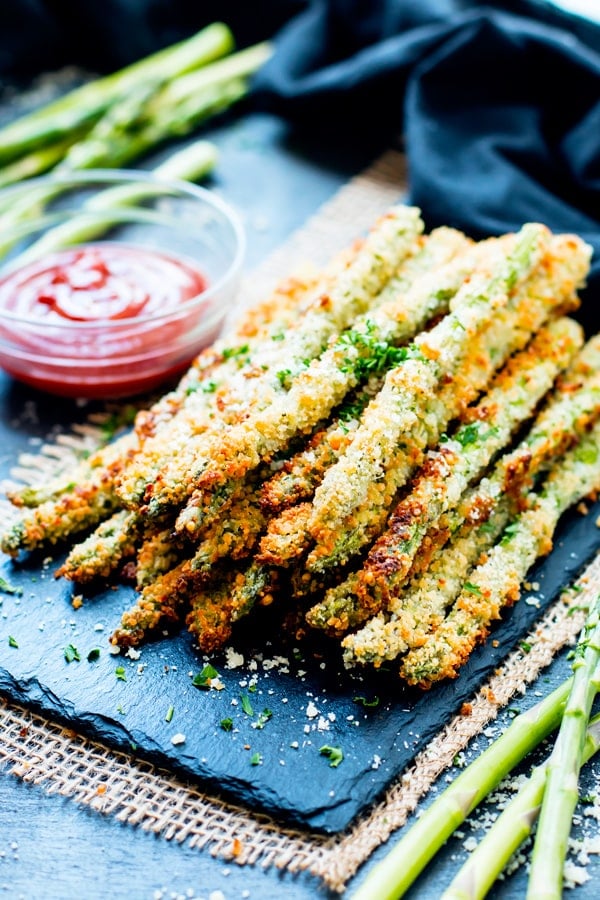 Throw it in the Crock-Pot and go!
No dairy, and still FULL of cheesy flavor!
Your favorite Super Bowl classic… baked!
There's nothing but fresh produce in here!
Perfectly salty and ADDICTING wings!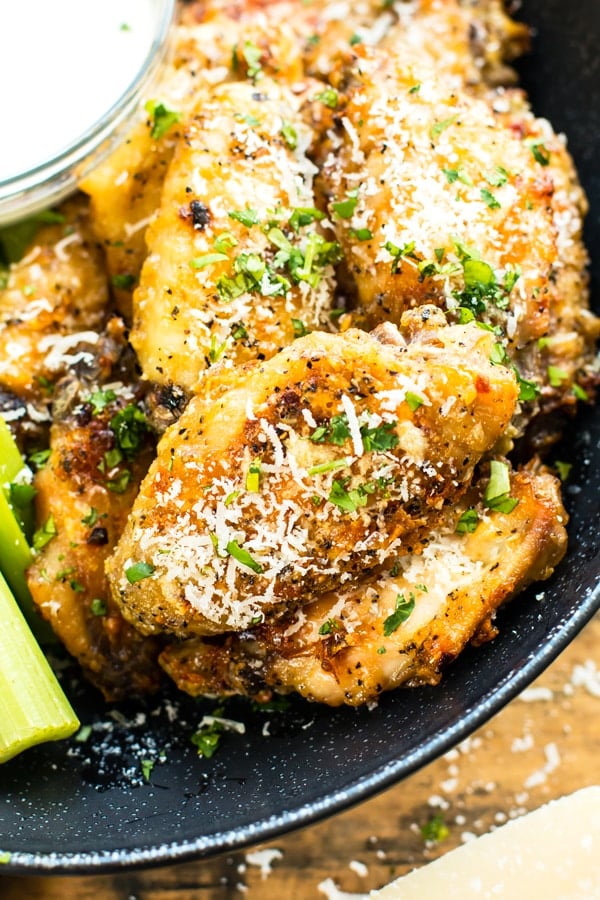 Mini sliders, gluten-free buns, or taco time… this chicken is out of this world!
Mozzarella, basil, and fresh tomato-loaded skins!
Because everyone needs a little chili on game day!